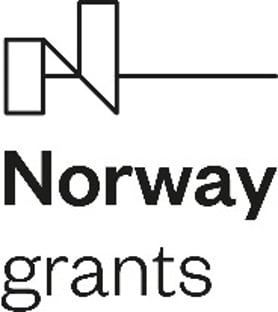 About project applicant
UAB Energy Advice was established in 2013 in Kaunas Science and Technology Park, one of the largest science and technology parks in the Baltic States. The company's team consists of 9 like-minded specialists with science degrees and practical experience in energy management solutions. Services provided by UAB Energy Advice: engineering calculations, energy audits of industrial installations and technological processes, development of the electrical and hydraulic system modelling program EA-PSM, training for engineers. The company provides highly qualified services to industrial companies seeking to increase energy efficiency. Particular attention is paid to the high quality of services, therefore the company has earned the trust of both large, medium-sized and small companies. The company has extensive experience in mathematical modelling, i.e. in moving from the models presented in literature, adapting the models to large systematic analysis platforms, as well as conducting research on model stability and calculation accuracy. This experience will be used in research for the development of other mathematical models.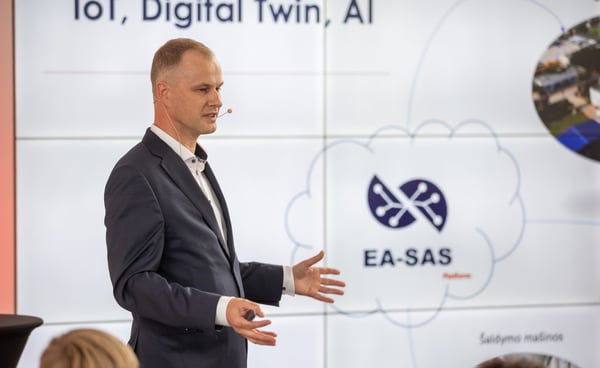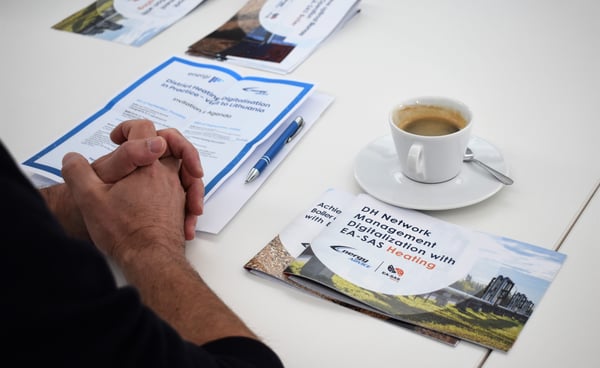 About project partner
UAB Energy Advice will implement the project together with its partner – Western Norway University of Applied Sciences (Høgskulen på Vestlandet – HVL). HVL was founded in 2017. The values of the university are global sustainability and the development and realization of new ideas to ensure it. HVL aims to use its multidisciplinary experience in cooperation with regional and global partners in order to find solutions to current global challenges. HVL is a member of several international networks and works actively with a number of partners around the world.
HVL experience (implemented projects) related to the current project:
C2C – Metankatalysator project funded by FORNY2020, project budget - NOK 0.5 million. Project implementation period - 2020. Subject-matter of the project: methane (CH4) is a greenhouse gas that is about 28-36 times stronger than CO2. This means that each unit of CH4 released into the atmosphere is equal to 28-36 units of CO2. Particular attention is paid to the collection, sequestration, use and storage of CO2, which is an important measure for reducing overall greenhouse gas emissions. The project is aimed at researching and developing new technology to reduce CH4 to CO2, and then use the CO2 in agriculture. This idea is based on the innovative catalyst technology that was developed by HVL. (Reference: https://prosjektbanken.forskningsradet.no /#/project/NFR/317080/Sprak=en)
X-el - Electrical Actuator for Large Safety Valves project funded by FORNY2020, project budget - NOK 0.5 million. Project implementation period 2019 - 2020. Subject-matter of the project: hydraulic or pneumatic actuators are commonly used for remote valve control. However, such actuators have a number of leakage and operational problems, as well as issues regarding the potentially uncontrolled release of hazardous chemicals into the environment. Electrically operated actuators are currently only available for small valves, with no requirements on how to operate the valves. However, there is no solution for large safety valves, which are subject to strict operational requirements, especially in terms of how quickly the valve must be able to close in case of an adverse event. This project has assessed and tested whether it is possible to operate such valves electrically in accordance with the current regulations. (Reference: https://prosjektbanken.forskningsradet.no/#/project/NFR/300678/Sprak=en)
The applicant has been cooperating with the partner since 2019, and jointly participated in the European Commission's H2020 TWINNING project JUMP2Excel. Before the implementation of the project, the applicant and the partner were active participants of meetings and remote conferences regarding the objectives, results and indicators of the project, and implementation of R&D activities, as well as negotiations regarding the partner's contribution to the implementation and administration of the project, and budgeting.

HVL's experience, competencies and R&D knowledge in the field of product development were key aspects in choosing it as the project partner. The applicant's main activity and developed products are energy process management systems, while HVL researchers have carried out research and achieved excellent results in the management of multilayer networks. This experience will have a significant added value for the predictive maintenance system EA-Predictive, which must control the company's production, energy and management processes in an integrated manner.
During the implementation of the project, HVL will be responsible for the implementation of a multilayer network based on machine learning in the developed system, preparation of testing procedures, testing of system functions, and certain programming tasks. For the implementation of project activities, the applicant intends to appoint university researchers with the necessary competence and experience in the implementation of similar projects.
Want to be the first to try it?